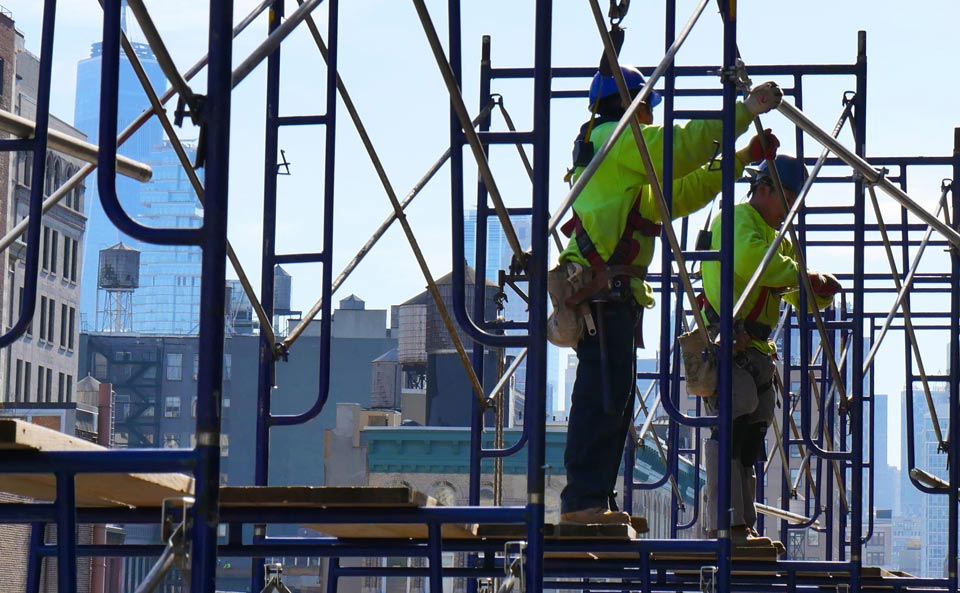 For over 25 years, Spring Scaffolding has enabled contractors, construction managers and developers to deliver transformative building restoration and new construction projects. Our organization works intimately alongside clients to ensure project budgets, schedules and requirements are always met.
Our company carries out each project with the highest level of professionalism – a function of strong leadership and a dedicated, knowledgeable team of employees. With a collaborative and inclusive work environment, employees are given all the resources needed to produce innovative ideas that enhance the effectiveness of our solutions and services.
Today, Spring Scaffolding provides protection, scaffolding and hoist services to over 400 locations in the New York metro area.